Show Notes and Links:
Darlene is originally from Ottawa, and now lives in Toronto.
She earned a National Art Scholarship, granted to only six Canadian students entering Fine Arts based on outstanding potential in visual arts, and graduated from OCAD University (Ontario College of Art & Design University).
We talk about the fun way we "met" . . . Peace by Piece: 10 Lessons from a Jigsaw Puzzle
Nadine's puzzle—"Outside Vienna"
My puzzle—"Gustav's Cat"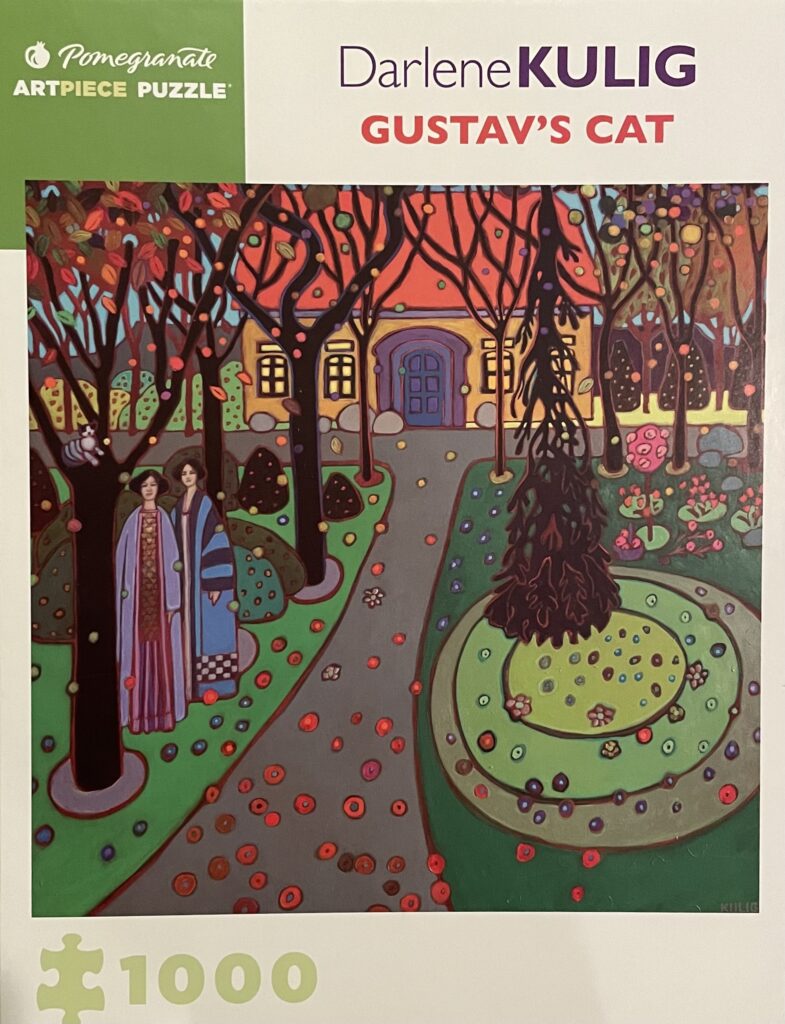 She talks about what she did before painting became a priority.
She discusses her painting process, darkness and light, and the "challenge to find a quiet place to balance all the activity" in her bold paintings.
Darlene talks about the Japanese concept of MA – emptiness with presence.
Her work is described as semi-abstracted spirited landscape and each painting is dotted with her signature, effervescent champagne bubbles. We talk about the bubbles!
She talks about traveling by train to paint the mountains for a Canadian Rockies series. 
How does she choose what to paint from the hundreds of photographs she takes?
The "Dr. Suess" qualities of her work.
Calendars and other products with Darlene's gorgeous work.
She is also planning her next travel destination for a new series of paintings…Find out WHERE!
Her "Paintings wait for their owners—their forever homes"
I ask where her dream place to work/live/paint would be, and we discuss how Covid has helped her with "letting go" and finding peace. We discuss melancholy and sadness.
Darlene believes boredom is necessary!
She tells us about the Craig Kulig Memorial Fund
And her favorite color(s).
Links to Darlene's social media sites:
https://www.youtube.com/@mthornley/featured
https://www.instagram.com/darlenekulig/
https://www.facebook.com/Kuligart
https://www.linkedin.com/in/darlene-kulig-584301188/
https://www.youtube.com/channel/UCbqda__g-kL3ZViEQL9JLew
Laurel Stuff: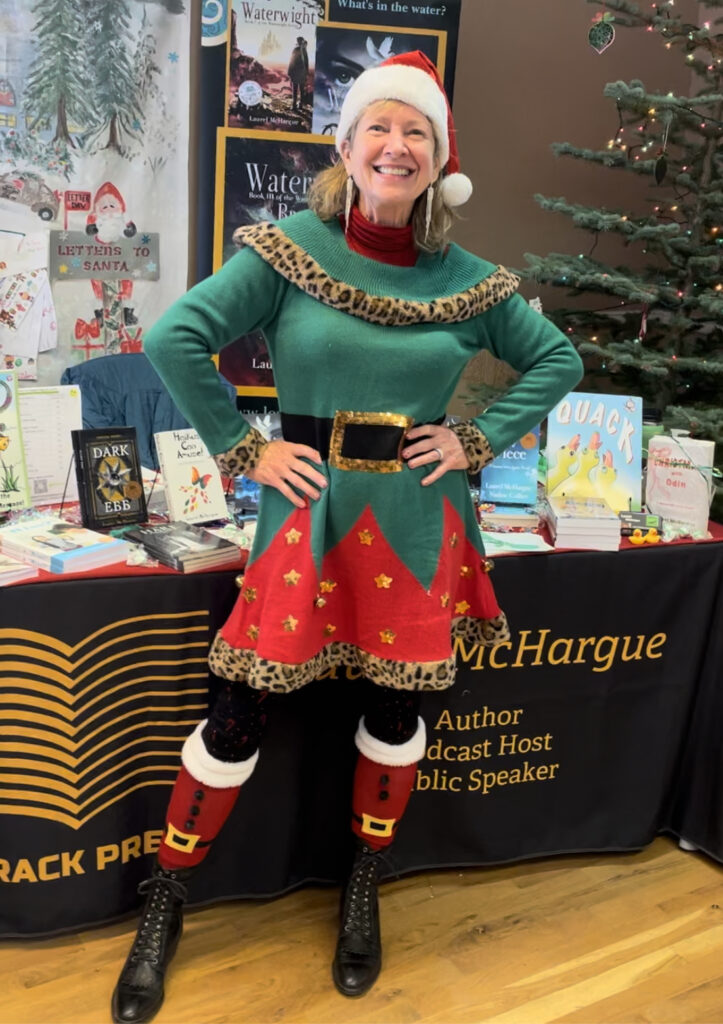 Find my other work here!
Please subscribe to Alligator Preserves on iTunes, Stitcher, or wherever you get your podcasts, and tell your friends about it! I'd love it if you "liked" the episodes you listen to, and I'd love it even more if you'd post a quick comment!