Israeli Author Miriam Green Discusses the Hamas Terrorist Attack on 7 October 2023
CONTENT WARNING: Graphic language of attack may disturb listeners.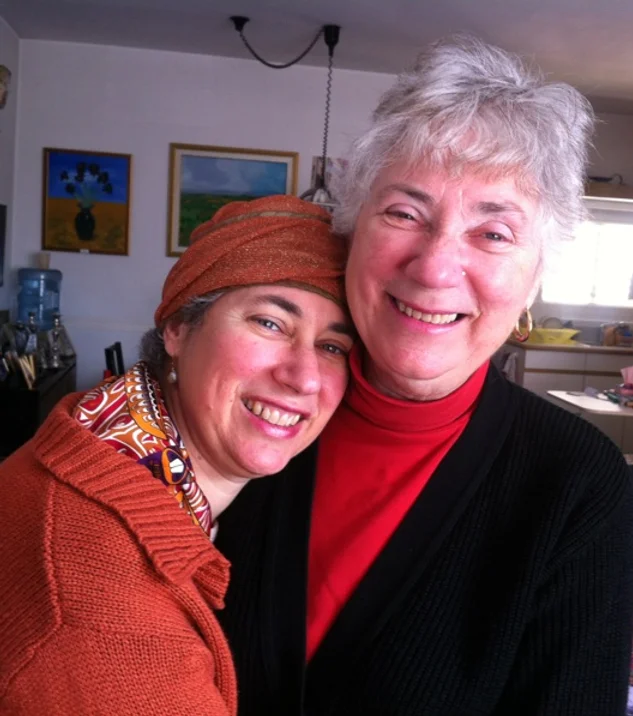 SHOW NOTES with Links:
Miriam Green's book The Lost Kitchen: Reflections and Recipes from a Alzheimer's Caregiver
Miriam's website The Lost Kitchen
I introduce Miriam Green, born in London, raised in Bethesda, MD, Oberlin College in Ohio, met husband in Washington, D.C., and has been living in Israel for 32 years.
I interviewed Miriam in July of 2019 when her book came out. Here's the link. Please watch if you're interested in learning more about Alzheimer's Disease.
She talks about what she did today, and how in her poetry group members pay tribute to one of their own (Judy Weinstein Hagai) who is presumed to be captured or worse. Miriam is one of the founders of the group Voices Israel
Miriam sets the scene for what happened on October 7th as her family prepared for Shabbat.
She discusses the phone call from her daughter and the subsequent horrors she discovered.
She discusses a day in which three unique events became linked in her memory: Leaving her youngest son at the bus to deploy, paying a condolence call to a family that had lost their daughter and son-in-law horribly, and visiting her mother in the Alzheimer's Care home.
She talks about her mom and how music still allows her to connect.
Both men and women in Israel are called into service.
I ask how her children, their children, and her father (who is 85) are coping with living in a war zone.
Miriam and a friend volunteer at a new local zoo as a way to make a difference and as a way to help them cope with the daily uncertainty.
In the midst of war, Miriam Green and others like her have made the decision they must move forward.
I mention Thanksgiving week in the United States and how I feel both thankful and guilty for the circumstances of my birth and how I'm able to live in safety.
How can we help? Here are two links: 
The first is JGive which highlights different organizations that are helping in the war effort: https://www.jgive.com/new/en/usd?gad_source=1&gclid=CjwKCAiAgeeqBhBAEiwAoDDhn70Thd0cjQ2obzFHJ7cbTXHRfp6p_NbVLNWqDQN6WKCEmqYQSw0E8BoCqGgQAvD_BwE
The second is my friend's kibbutz, Kibbutz Ketura: Want to help on a personal level through Kibbutz Ketura? Donate to Merkaz Hasachar on Israel Gives, and Ketura will use the money to care for the over 250 extra people we have on kibbutz now. We are making food and donating toys and clothing, sending young people to play, read, and do activities with kids evacuated from the fighting to Eilat as well as the families staying with us. Also taking treats to soldiers, finding ways to send necessities to people who were called up to serve without time to prepare. The money will be used to get what they need. However we can help. https://www.israelgives.org/amuta/580032159 
And a link to the poem: https://www.dailygood.org/story/2647/wislawa-szymborska-life-while-you-wait-maria-popova/
Laurel Stuff:
Find my other work here!
Please subscribe to Alligator Preserves on iTunes, Stitcher, or wherever you get your podcasts, and tell your friends about it! I'd love it if you "liked" the episodes you listen to, and I'd love it even more if you'd post a quick comment!