Each month  I'll publish a brief newsletter at the start of the month and a longer one mid-month with events and updates on other authors, bloggers, and podcasters I'd like you to support! No spam.
If you know any authors, bloggers, and podcasters you'd like me to highlight, please have them contact me!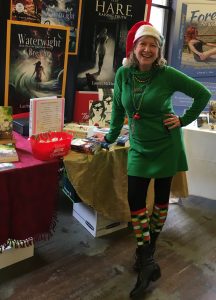 The most recent letters will appear at the top. Enjoy, and invite friends to sign up for my non-spamming news too. Thanks for visiting, and do contact me! I'd love to hear from you. Like my writing? You might also enjoy my books!
DEC 2019 (3-year anniversary!)
Laurel McHargue / Laurel's email / Leadville Laurel Facebook page / Laurel's Twitter / Laurel's Amazon Author Page
Publisher: STRACK PRESS LLC