My Fantasy Adventure Series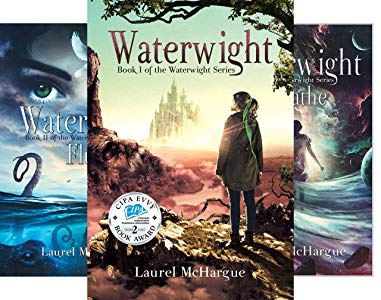 Find all three Waterwight books on Amazon!
Links to narration on YouTube:
The most recent chapter will appear at the top. My goal is to narrate a couple of chapters per day until I've read all three books! I began this project on 18 March 2020 in the midst of the CoronaVirus Pandemic in the hopes that this series might entertain those at home and help Language Arts teachers with additional material. Let me know how else I might help those who are educating from home!
Waterwight: Book I–Chapter 32
Waterwight: Book I–Chapter 31
Waterwight: Book I–Chapter 30
Waterwight: Book I–Chapter 29
Waterwight: Book I–Chapter 28
Waterwight: Book I–Chapter 27
Waterwight: Book I–Chapter 26
Waterwight: Book I–Chapter 25
Waterwight: Book I–Chapter 24
Waterwight: Book I–Chapter 23
Waterwight: Book I–Chapter 22
Waterwight: Book I–Chapter 21
Waterwight: Book I–Chapter 20
Waterwight: Book I–Chapter 19
Waterwight: Book I–Chapter 18
Waterwight: Book I–Chapter 17
Waterwight: Book I–Chapter 16
Waterwight: Book I–Chapter 15
Waterwight: Book I–Chapter 14
Waterwight: Book I–Chapter 13
Waterwight: Book I–Chapter 12
Waterwight: Book I–Chapter 11
Waterwight: Book 1–Chapter 10
Waterwight: Book 1–Chapter 9
Waterwight: Book 1–Chapter 8
Waterwight: Book 1–Chapter 7
Waterwight: Book 1–Chapter 6
Waterwight: Book 1–Chapter 5
Waterwight: Book 1–Chapter 4
Waterwight: Book 1–Chapter 3
Waterwight: Book 1–Chapter 2
Waterwight: Book 1–Chapter 1