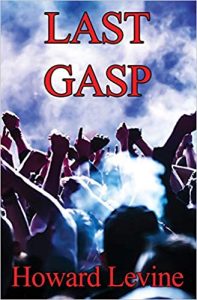 Author Howard Levine talks with Laurel about "Last Gasp," his new political thriller, and about his writing process and where he finds inspiration.
Laurel still can't believe Howard hasn't read Dan Brown . . . !
Watch the interview here:
Listen to "audio only" here:

Show Notes with Links:
Author Howard Levine

Howard Levine introduces himself and his work.

Laurel is reminded of Dan Brown's The DaVinci Code.
Link to Howard's interview in The Big Thrill (Oct '18).
How Howard was able to make readers feel some compassion for his villain.
Religious zealotry and its manifestation in our world.
Laurel discusses Howard's stunning sentences and sense of place, and asks about when he knew he could write well. (He had a short story class with author Joseph Heller, who validated Howard's writing! YIKES!)

Howard and Marian Levine in Quebec City, Quebec

Who inspired him to write "Last Gasp"?

Howard discusses his characters and how he comes up with names.
Blues singer Susan Tedeschi.
Developing the brother relationship.
Vietnam Vets Against the War (VVAW)
Howard talks about his writing routine and offers advice to writers and authors.
Transcendental Meditation in his daily routine.

Howard at a reading at Bowie Public Library, Bowie, MD

Shout-outs!
Black Opal Books
Literary Agent Donna Eastman
Authors Carol Bellhouse and Stephanie Spong (Laurel's editors!)
If you enjoy my podcasts, you might enjoy my books!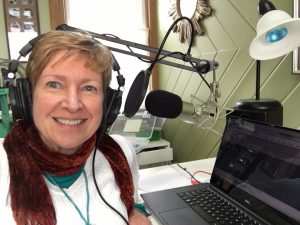 If you enjoyed this episode and others, please subscribe to Alligator Preserves on iTunes, Stitcher, or wherever you get your podcasts, and tell your friends about it! I'd love it if you "liked" the episodes you listen to, and I'd love it even more if you'd post a quick comment!
Please support Alligator Preserves on Patreon.  You will be rewarded!