Alison Sandoval is a "Silver Queen" after completing the Leadville Race Series two-day race: a 50-mile mountain bike race on a Saturday followed by a 50-mile foot race the very next day, starting at over 10,000′ elevation and climbing through mountainous terrain from there! And she is the one who inspired her husband (who is the current record holder for the Leadman race) to start competing!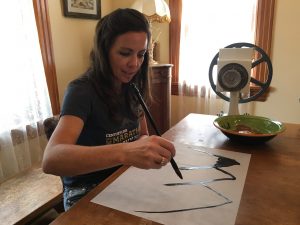 Listen Here:
Show Notes with Links:
Alison tells us who she is
How she got into racing, her first race, and inspiring husband Wesley Sandoval (current Leadman record holder) to get into a fitness routine.
My interview with her husband, Wesley Sandoval
Alison's philosophy on racing, her routine, what she wears and eats
Cycles of Life Bike Shop (Leadville)
Orange Mud hydration pack
GU energy
Being a woman in ultraracing, and family participation
Physical challenges and fear
Is there a Leadwoman in her future? Listen to find out!
More Links:
If you enjoy my podcasts, you might enjoy my books!
If you enjoyed this episode and others, please subscribe to Alligator Preserves on iTunes, Stitcher, or wherever you get your podcasts, and tell your friends about it! I'd love it if you "liked" the episodes you listen to, and I'd love it even more if you'd post a quick comment!
Please support Alligator Preserves on Patreon.  You will be rewarded!