Chuck Bost is an 85-year-old Leadville native and he has stories to tell! He's also about the nicest man you'll ever meet. A miner like his ancestors, Chuck talks about what Leadville was like "back in the day" and what he has done for work and for fun all these years.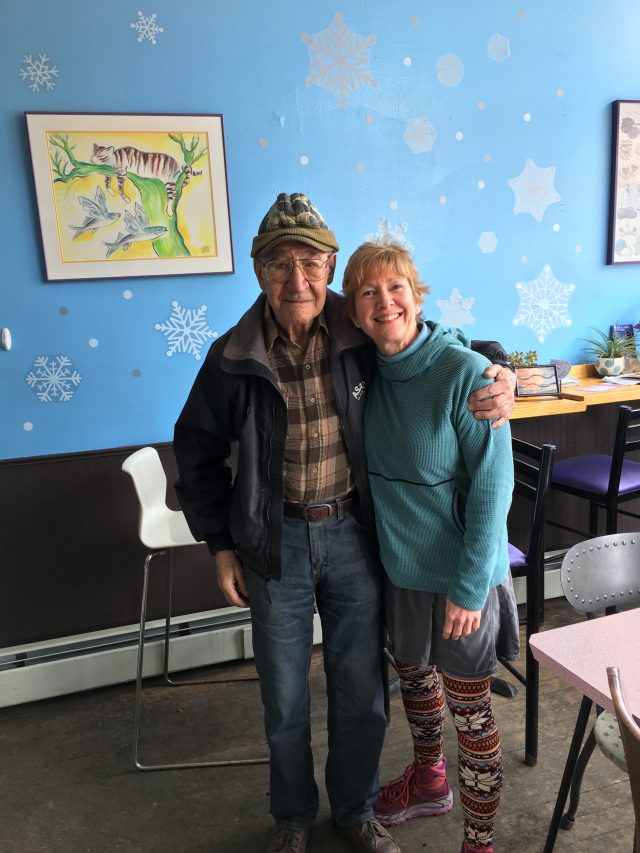 Show Notes with Links:
Charles Joseph Anton Bostyancic, a.k.a. Chuck Bost, talks about his family name change
His father and grandfather were miners too
He remembers what Leadville was like when he was a child
His first jobs, the challenges he faces, and what he was paid: "It was pretty good for a young feller"!
Climax Mine work and moving houses to town in 1962

Chuck Bost at 18, joined the Navy but got transferred to the 1st Marine Division

More about his mother and father, caring for his parents, and past girlfriends
Catholic grade school with the Sisters of Charity
Did he ever get in trouble?
"No more wine for you, little Charlie"!
Chuck's relationship with his younger brother and sister
His memories of the Korean War and if he was ever afraid
We talk about skiing and hunting (Cooper Hill and 10th Mountain Division)
What are his concerns about this youngest generation?
Television, sports, and a typical day
We skirt around politics and end on happiness!
I sing a silly Marilyn Monroe-style birthday song for Chuck's 85th birthday!
More Links:
If you enjoy my podcasts, you might enjoy my books!
If you enjoyed this episode and others, please subscribe to Alligator Preserves on iTunes, Stitcher, or wherever you get your podcasts, and tell your friends about it! I'd love it if you "liked" the episodes you listen to, and I'd love it even more if you'd post a quick comment!
Please support Alligator Preserves on Patreon.  You will be rewarded!