Laurel interviews her husband, Mike McHargue, a four-time Leadman and two-time titanium man, about racing and sacrifice and suffering and some fun things too. As the Emergency Manager for his county and as a volunteer for Search and Rescue, he has experienced more unusual physical challenges than the average bear. Listen to his philosophy on pushing past self-imposed limits and on the different "types" of fun in the world.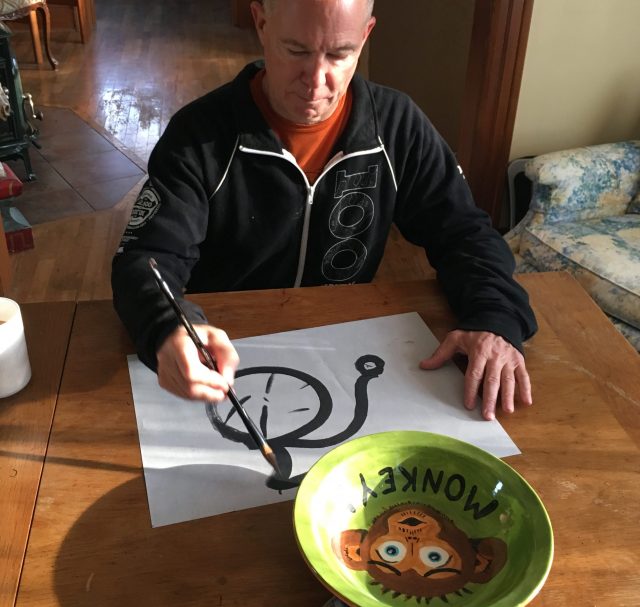 Listen here: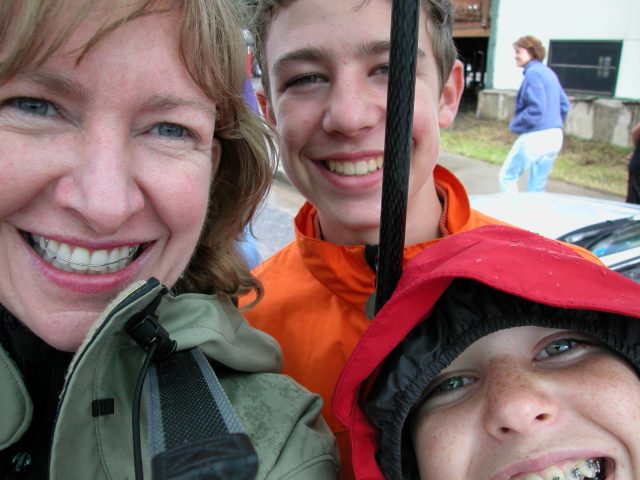 Show Notes with Links:
Why ultra-racing, and how did it start?
Bill Block, Frank Sobchek, and adventure racing
West Virginia 24-hour race (I cried…another story!)
When short races become "too comfortable"

2006: Nick paced Mike from Twin Lakes to MayQueen!

Football "Double Days" in high school
Is racing in the DNA of a person?
Mike's piece about why suffering is good, and "How is this fun?"
Shackleton's recruiting advertisement for the crew of the Endurance and the Antarctic expedition: "Men wanted for hazardous journey. Small wages. Bitter cold. Long months of complete darkness. Constant danger. Safe return doubtful. Honour and recognition in case of success." –Ernest Shackleton. 
Fruita Fat Tire Festival and "the Edge Loop" experience
Type 1 and Type 2 fun, The Fun Scale (which does include Type 3 fun–no fun at all!)
The Four Pass Loop experience

Mike Lamond, Nick, and Mike at the start of the Four Pass Loop…

Have we made future generations "soft"?
Old Rag experience with children
Can one go too far in pushing physical limits?
Mike's hardest 100-mile race, the year the 160th Special Operations Aviation Regiment lost crew
Navy SEAL 40% Rule
Introverts vs extroverts and what you cannot predict

Mike Lamond, Nick, and Mike at the end of the Four Pass Loop!

New Year's resolutions and starting the day with inspirational YouTube podcast . . . Jocko Willink's "GOOD" episode
Mike's man-crush: Teddy Roosevelt
We play the Newlywed Game!
Relationships and when there's an imbalance in physical abilities
Episode with David and Jana Zangerle
Episode with Ken Chlouber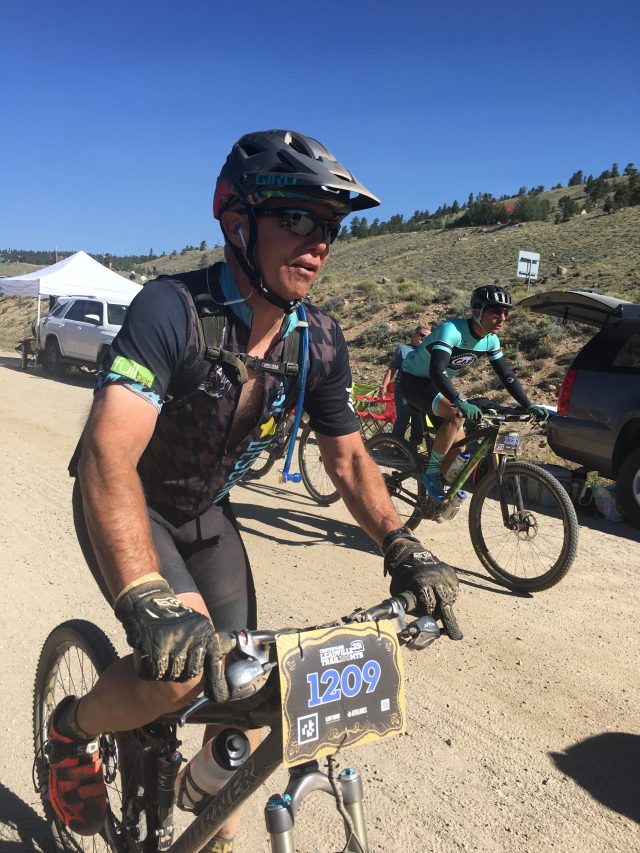 More Links:
If you enjoy my podcasts, you might enjoy my books!
If you enjoyed this episode and others, please subscribe to Alligator Preserves on iTunes, Stitcher, or wherever you get your podcasts, and tell your friends about it! I'd love it if you "liked" the episodes you listen to, and I'd love it even more if you'd post a quick comment!
Please support Alligator Preserves on Patreon.  You will be rewarded!