Brent Goldstein's bucket (list) is empty after completing the 2018 Tour Divide, but he's back in Leadville to compete in his 12th Leadville Trail 100 Mountain Bike Race!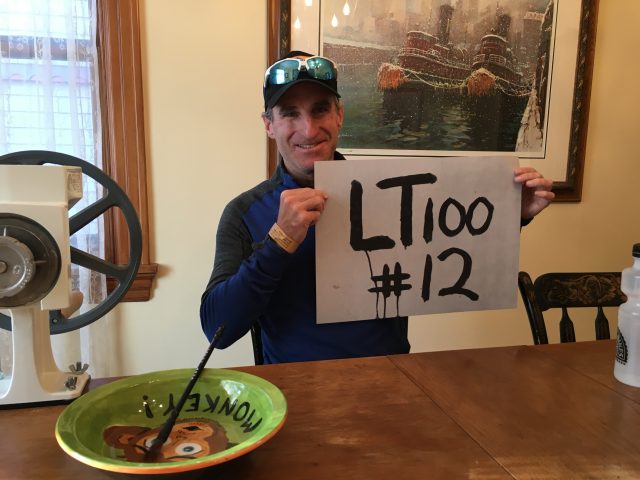 Brent races for the First Descents (FD) Organization–he's the Chairman of the FD Board–and is working on a book about his experience riding the Tour Divide and working with the FD organization. *
* Brent would like to make a correction to his response about why Brad Ludden founded First Descents: it was not his sister who had cancer, but his aunt.
Listen here:
Show Notes with Links:
Brad Ludden's vision for First Descents
Preparing to include candidates with Multiple Sclerosis
Brent talks about the variety of adventure camps young adult cancer survivors/patients may attend
His friend Alan Goldberg convinced him to ride the LT100
Shaw Cancer Center in Vail
Brent discusses the greatest physical challenge he completed before the Tour Divide and how he prepared (or didn't prepare!)

Brent Goldstein at Great Basin on the 2018 Tour Divide! Photo provided by Brent Goldstein

Ride the Divide movie
Salsa Timberjack Touring Bike
Join Facebook groups to learn from those who've experienced the races
Brent's favorite gear pick: JBL Bluetooth Speakers for his eclectic play lists
His worst day on the Tour, feeling fear, and his best day
Did completing the Tour Divide change his life?
Shout-outs to supporters, so many! His wife Lisa, Jackie, Gary Johnson (yes, that one), Kevin Kane, Jeff Hoffman, Bonnie Gagnon, Mario & Vincent Hammel, Wayne, Chuck, and more!
RULES SCHMULES!
Ken Chlouber's mantra (listen to my interview of Ken here)
LT100 Mountain Bike Race goal for 2018 and tips for riders
Grace Ragland's interview here
What's the purpose of the book he's writing?
Contact me: laurel@strackpress.com if you're interested in purchasing Not Your Mother's Book…On Being a Stupid Kid with Brent's stories in it and I'll donate proceeds to First Descents!
Find out how you can support First Descents here, and remember that another way you can help the FD family is by referring young adult survivors/patients to FD to attend their life-affirming programs.
More Links:
If you enjoy my podcasts, you might enjoy my books!
If you enjoyed this episode and others, please subscribe to Alligator Preserves on iTunes, Stitcher, or wherever you get your podcasts, and tell your friends about it! I'd love it if you "liked" the episodes you listen to, and I'd love it even more if you'd post a quick comment!
Please support Alligator Preserves on Patreon.  You will be rewarded!