The ducks I raised from day-old ducklings have inspired many stories, and I finally completed the first! In this colorful read-aloud children's book, you'll learn a few things about ducks . . . and sing along with the "Fuzzy Little Duckling" song!

Please purchase a copy (or more!) TODAY! 

As a bonus, when you email me (laurel@strackpress.com) to let me know you've ordered your copy, I will send you my latest love story poem "Laila and Leo" . . . AND . . . my new short story "Muscleheads in the Mirrors"!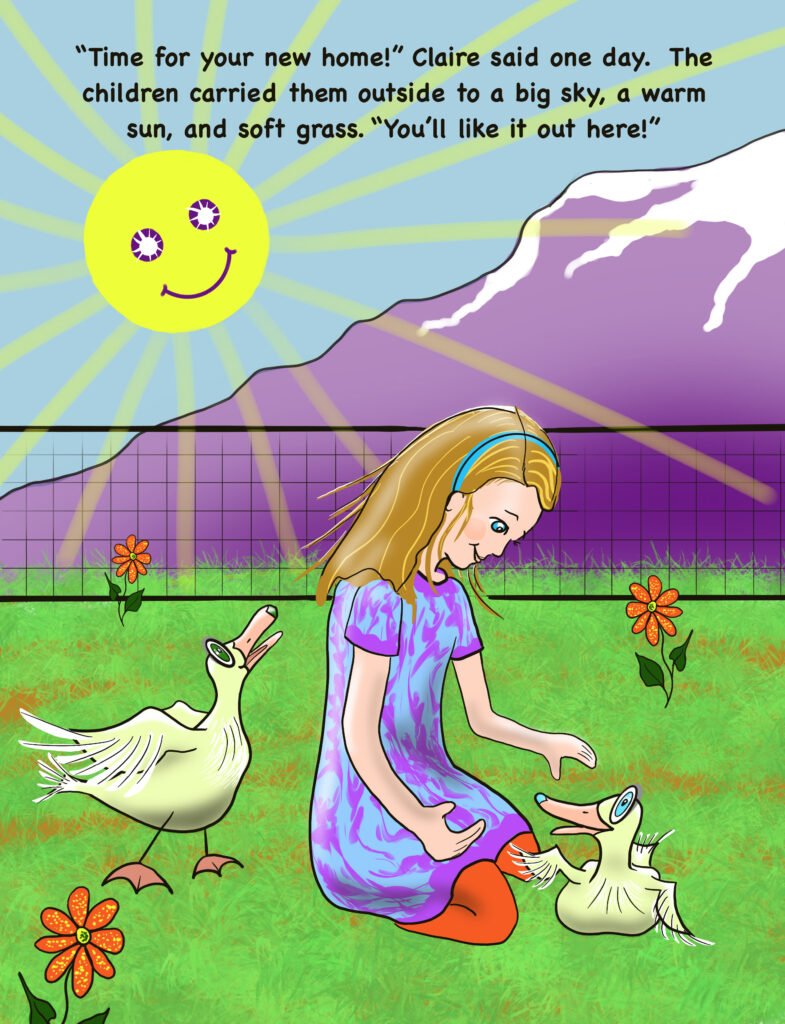 QUACK is the first in what I hope to be a 3-book series! I've done all of the illustrations myself, and the song is one I sang to my "girls" every day!
This story will leave you smiling!
Would you please share this notice with everyone with young readers?
And order NOW for yourself and the wee ones in your life!!!
Thank you!
(the Kindle version is best viewed on an iPad for full color!)
:)
Laurel
photo credit: Elise Sunday