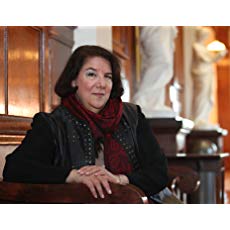 Award-winning author Saralyn Richard talks with me about her writing process and her novel–Murder In The One Percent–a page-turning, often humorous murder mystery.
The murder takes place where one would not expect it to, and the story abounds in red herrings!
Visit with us on YouTube Here:
Listen to the Audio Here:
Show Notes with Links:
Saralyn (pronounced like Marilyn) introduces herself

Naughty Nana is inspired by the antics of Saralyn's family sheepdog

She has also written a fun children's book called Naughty Nana, based on the antics of her family sheepdog

We talk about various reader reactions to her one percenter murder mystery
She talks about how she keeps track of all the potential killers
An actual dinner party inspired this murder mystery
She discusses how she came to the whodunnit decision…
And the need to write in 3rd person omniscient
We discuss character development and inspiration for different characters and character naming conventions
Saralyn reads a passage from Murder in the One Percent

Murder in the One Percent

We talk about when the character dies, and how, and the horrifying "naturally occurring" poison palytoxin, which is not yet in the book Deadly Doses: A Writer's Guide to Poisons

She discusses how she used "what if" thinking when writing…
And surprises that happen along the way
Dealing with criticism (not all constructive)
Saralyn offers advice to aspiring murder mystery writers
Her next book–A Palette for Love and Murder–out next year
Shout-outs
Saralyn's website
Saralyn's preferred preserves? Apricot!
If you enjoy my podcasts, you might enjoy my books!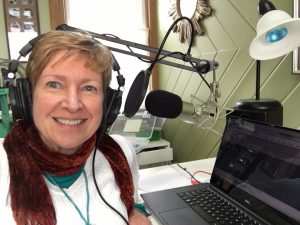 If you enjoyed this episode and others, please subscribe to Alligator Preserves on iTunes, Stitcher, or wherever you get your podcasts, and tell your friends about it! I'd love it if you "liked" the episodes you listen to, and I'd love it even more if you'd post a quick comment!
Please support Alligator Preserves on Patreon.  You will be rewarded!