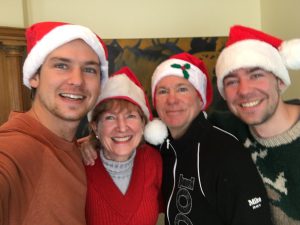 In this last episode of 2018, I do what everyone says we should do every day: I consider the things I'm grateful for.
Okay, fine, I consider the things for which I am grateful! Like prepositions . . .
Listen Here:
Show Notes with Links:
Christmas of '63 with my sisters (that's me on the far right)!

I thank some of the people who have been influential in my life (the podcast would be hours long if I mentioned everyone)

I share the essay I wrote for the Redbook's America's Hottest Husband contest (read it in the introduction of my book Hunt for Red Meat (love stories)
The Power of Now, by Eckhart Tolle
Watch for Waterwight Breathe: Book III of the Waterwight Series in 2019!
More Links: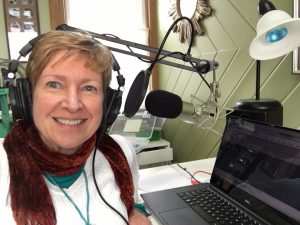 If you enjoy my podcasts, you might enjoy my books!
If you enjoyed this episode and others, please subscribe to Alligator Preserves on iTunes, Stitcher, or wherever you get your podcasts, and tell your friends about it! I'd love it if you "liked" the episodes you listen to, and I'd love it even more if you'd post a quick comment!
Please support Alligator Preserves on Patreon.  You will be rewarded!