Reiki Reiki eggs and bakie…
You've heard the word Reiki, but what do you really know about this Japanese practice of using energy and light to heal? Are you a skeptic? Find out what these two Reiki practitioners (and sisters!) think about their experience giving and receiving Reiki.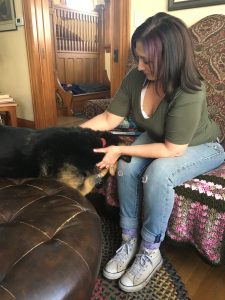 Show Notes:
Laurel visits with two sisters, Marjorie Kiss and Diane Smith, Reiki practitioners
Skepticism, and connecting to a higher energy
Being a conduit to heal others
The process of Reiki and "attunement"
Crystals and meridians
Celestial and elemental energy
Giving and receiving Reiki
Angelic Reiki and white light
Breath and energy
Connecting energy with others
Author Diane Smith (pseudonym D.R. Kiss) and her experience
Feeling versus reading about experiences
Different kinds of Reiki and techniques
Working with friends, family, animals
Being a conduit
"Seeing With Your Eyes Closed" (Diane's premiere novel)
Guided meditations for youths
Denver Comic Con
Next episode: What makes a man . . .
Links:
Submit your books to the prestigious 2018 CIPA EVVY Awards. The website for more information is at cipabooks.com. You have until May 19th, so don't miss out!
If you felt today's episode was valuable, please subscribe to Alligator Preserves on iTunes, Stitcher, or wherever you get your podcasts, and tell your friends about it! Please consider supporting Alligator Preserves on Patreon.  You will be rewarded!