Do you remember your first kiss? I sure do. And the second one, and the third one . . .
In this episode of Alligator Preserves, Laurel will tell you about a most memorable kiss and how she knew she was going straight to hell.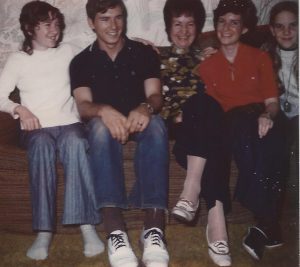 Show Notes:
Laurel recalls a time when her first real kiss could have ended in disaster.
Next episode: What do you know about Reiki? Are you sure?
Links:
Submit your books to the prestigious 2018 CIPA EVVY Awards. The website for more information is at cipabooks.com. You have until May 19th, so don't miss out!
If you enjoyed today's episode and others, please subscribe to Alligator Preserves on iTunes, Stitcher, or wherever you get your podcasts, and tell your friends about it! Please consider supporting Alligator Preserves on Patreon.  You will be rewarded!