It's not too late to have that perfect gift for the bookworms in your life delivered on Christmas Day!
Waterwight Flux: Book II of the Waterwight Series is finally here!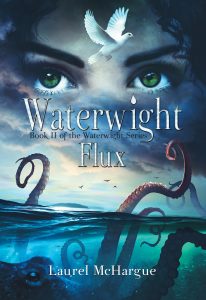 The second book in the Waterwight trilogy will take you to places higher and deeper than you ever thought possible as Celeste discovers ancient gods who have their own ideas about what she should be doing.
Kindle download Christmas day…no fuss, no muss, no shipping.
(paperback out in January 2018)
Download Book I for free December 21-25!