http://www.theoi.com/image/img_hydra.jpg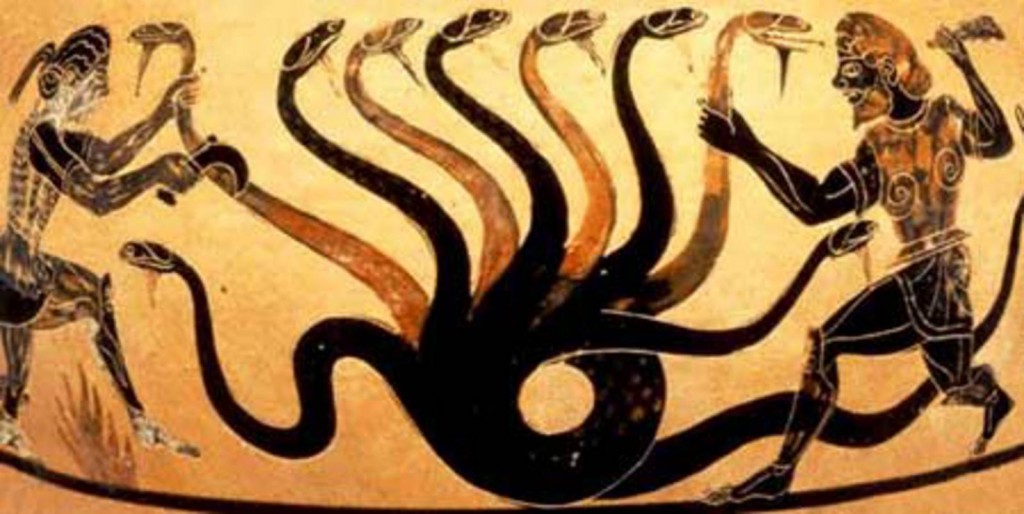 "I've just had an Epiphany!"
I enjoyed saying that on January 6th, 1991–the day Nick was born–because it was true in every sense of the word. There's nothing like the feeling of an epiphany! So I'll share my latest, although I'm quite certain that you will not derive as much pleasure from it as I have.
"The Book" I've been working on…"V-MAIL to email:___" has morphed into a creature so unwieldy (love that word!) that I've had to chop it up! It has grown…like the mythological Hydra…into an unstoppable beast! So, like Hercules (although I'm certainly not going to kill my beast), I have discovered a way to control it: I'll turn it into a series.
After wondering how I would fit everything into the existing 14…15…16…chapters and still have something a reader could hold, I now can focus my attention on building out the first 3 or 4 chapters. When that goes well ("believe and it will happen"…OOPS! I've given away "The Secret"!), I'll have material for more to follow.
I feel better already. How about you? Have you had an epiphany today?