My V-MAIL project starts with a postcard from Ft. Devens, Mass. (from back when the abbreviation was "Mass." rather than "MA"!) showing a painting of the Post Theatre: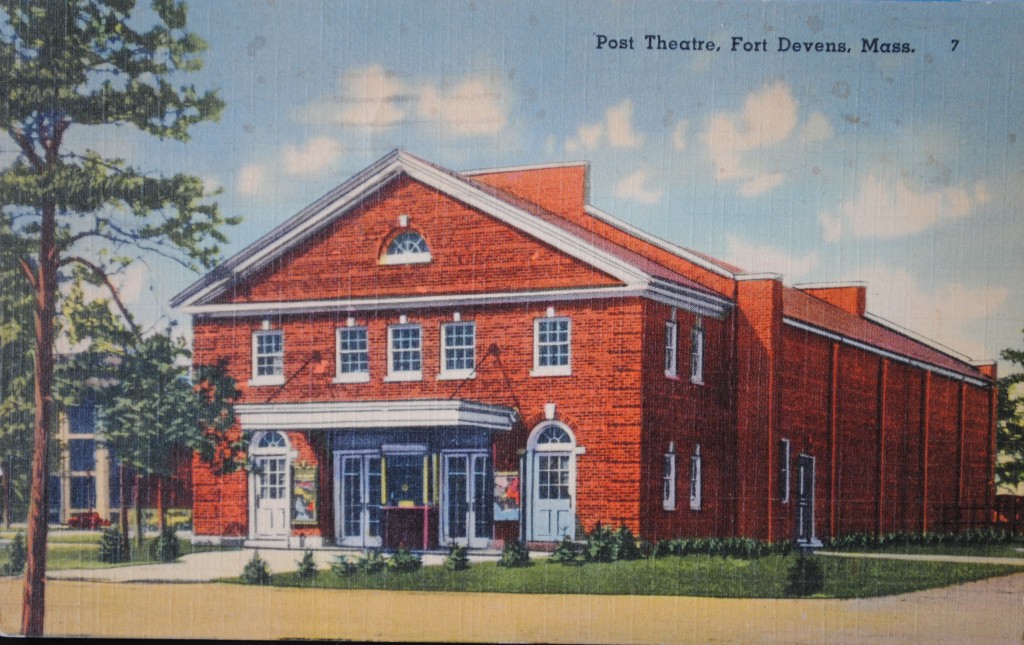 Dear Folks.
Got here about 9:15. An army truck brought us to the Fort. We were then issued rain coats and toilet kits, then bedding, and over-shoes. Boy! We sure needed them. Very muddy here. Learned how to make a bed, army style. Just got thru eating. Pretty good food. More later, Moe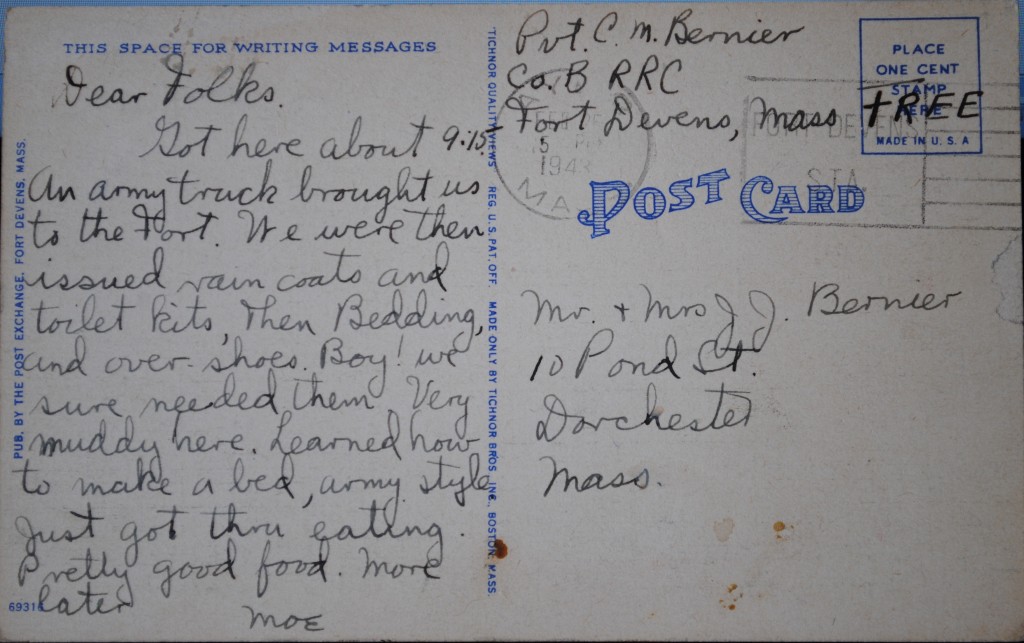 No zip code . . . no charge . . . no idea what he's getting into!