June Trop, Associate Professor emerita at the State University of New York at New Paltz, talks about the inspiration for her Miriam bat Isaac Mystery Series, her years of teaching middle school science, her twin sister, and lots more!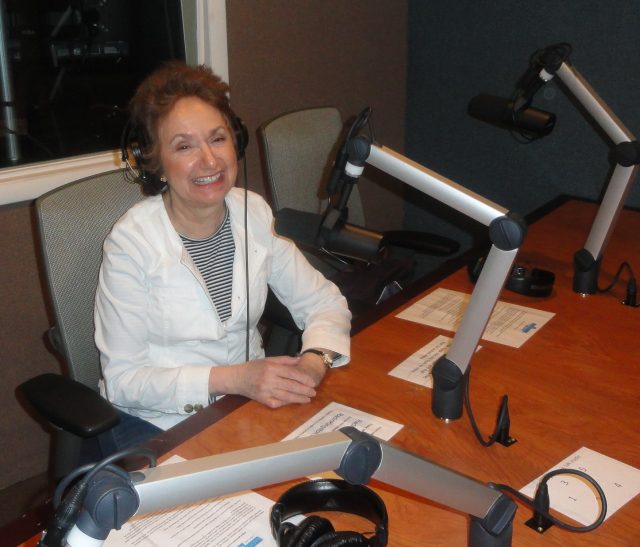 Listen Here:
Watch Here on YouTube:
Laurel McHargue interviews June Trop, Woman of Mystery!
Show Notes with Links:
We share our connections between New Paltz, The Gunks, Leadville, teaching and writing
Who is June Trop and why was teaching middle school science her best job?
She told her student the plants outsider were having sex!
What it's like being a twin, and the difficulties of childhood
Storytelling (embellishing and fabricating) in science class!
Her first story, written at age five and sold!
The state of education today
June has led "a life of crime"
Idea for Miriam bat Isaac series and a magical experience at the library
Why does she use 1st person perspective?
What is June's writing process?
Her book From Lesson Plans to Power Struggles (a guide for new teachers)
Master mystery writer Lawrence Block
"Locked Room" dramas and June's "Deadliest" series
Researching
Black Opal Books and the status of publishing today
June's advice to writers and considering your audience
Contact: www.junetrop.com
More Links:
If you enjoy my podcasts, you might enjoy my books!
If you enjoyed this episode and others, please subscribe to Alligator Preserves on iTunes, Stitcher, or wherever you get your podcasts, and tell your friends about it! I'd love it if you "liked" the episodes you listen to, and I'd love it even more if you'd post a quick comment!
Please support Alligator Preserves on Patreon.  You will be rewarded!