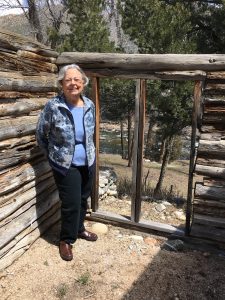 Don't call Marge Dorfmeister a cute little old lady.
There's something about people who grew up on a farm. Octogenarian Marge Dorfmeister shares a lifetime of experiences, her poetry, her humor, and her ideas about the end of life.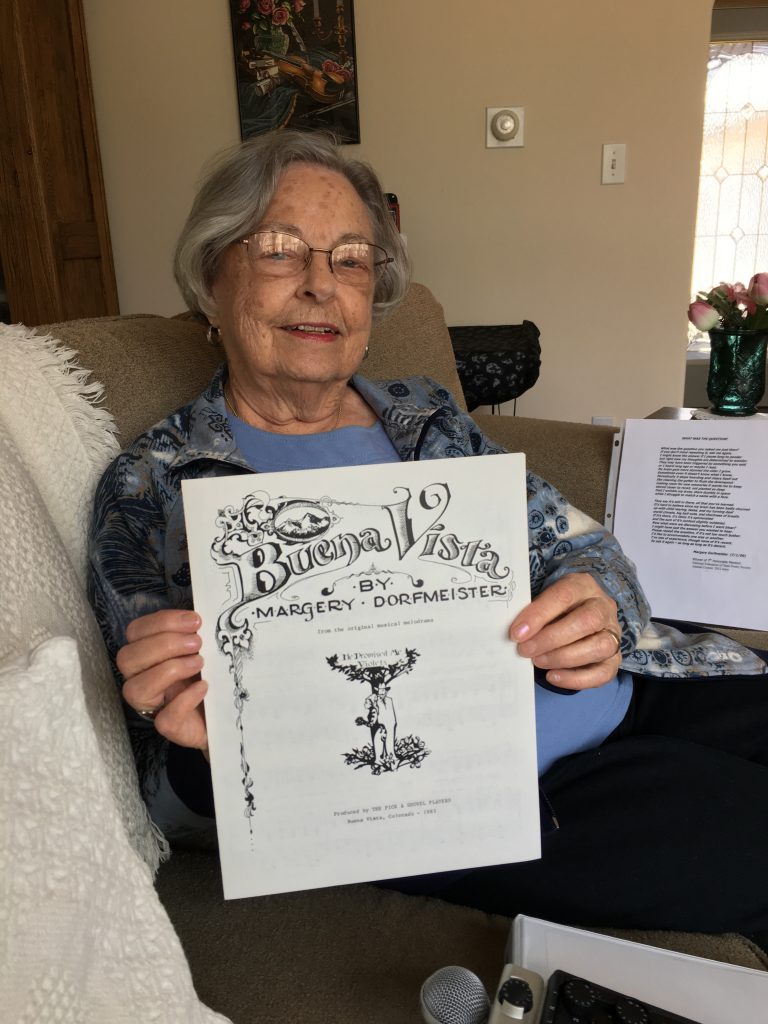 Show Notes and Links:
She's a farm girl! Call her Marge
Moving to Buena Vista, CO and never looking back
Former president of Chaffee County Writers Exchange, and now the oldest member
The news, war, and her work establishing a new campus of Colorado Mountain College
Writing groups, the Shavano Poets, and her poem "What Was the Question?"
Dealing with the end of a 67 year relationship with her man

Her favorite "Secret Garden" door

The idea of being a "cute little old lady" and the circle of life

"Old wives tales" medical treatment
Fears?
Happy memories, her husband, the Pick and Shovel Players
Controversial actions
Advice, even though she doesn't believe in giving it
Her songwriting and how her daily routine has changed
These are a few of her favorite things
Storytelling and dreams
Secrets

Handwritten notes of Marge's music, page 1

How did the people at High Mountain Pies know that Marge is turning 88?! (photo taken by me after a Chaffee County Writers Exchange gathering in Leadville on 8/13/18)

Lyrics to Marge's song "It Takes A Lot Of Slinging To Make A Tow A Town"!

Next episode: Something completely different
More Links:
If you enjoyed this episode and others, please subscribe to Alligator Preserves on iTunes, Stitcher, or wherever you get your podcasts, and tell your friends about it! Please support Alligator Preserves on Patreon.  You will be rewarded!