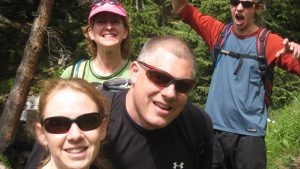 Just because you can see the mountaintop, that doesn't mean you should attempt to summit without studying the risks and preparing for the unexpected.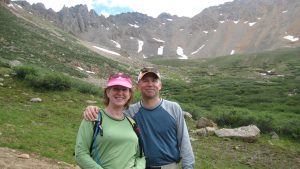 In this episode, Laurel describes "losing her 14er virginity" and offers a warning to those who do not respect the power of nature. Additionally, she gives a shout out to volunteer Search and Rescue (SAR) teams everywhere. She recorded this episode while her husband was on an active SAR mission.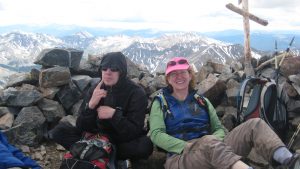 Show Notes
Ingrid Pyka, CIPA representative , talks about the 2018 EVVY Awards for authors and service providers
Laurel shares a story she wrote about summiting her first 14er, La Plata peak.
She discusses the hazards of unpreparedness when attempting challenges in nature. This episode is recorded during an actual SAR mission.
SAR teams are VOLUNTEERS.
Here are all the agencies involved in today's rescue mission (and countless others each year):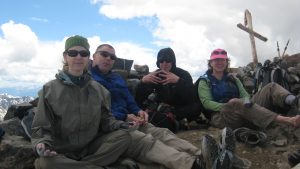 Division of Fire Prevention and Control MULTI-MISSION AIRCRAFT
DHSEM Field Manager
Colorado Parks and Wildlife
Lake County Search and Rescue
Lake County Sheriff's Office
Lake County Communications
Flight for Life
Lake County Office of Emergency Management
Air Force Rescue Coordination Center [Cell phone forensics]
Colorado Avalanche Information Center (CAIC)
Support your local Search and Rescue (SAR) volunteers
Check out FREE 14er training from REI
Next episode: Who Are You Calling a Cute Old Lady?
Links:
Submit your books to the prestigious 2018 CIPA EVVY Awards. The website for more information is at cipabooks.com. You have until May 19th, so don't miss out!
And if don't have a book to submit but love to read, please volunteer to judge this year's submissions (and you'll get a bunch of free books, too)! Click on this easy link to receive your favorite types of books. You choose how many and what kind of books you want. Remember – you get to keep all the books you judge for FREE!
If you felt today's episode was valuable, please subscribe to Alligator Preserves on iTunes, Stitcher, or wherever you get your podcasts, and tell your friends about it! Please support Alligator Preserves on Patreon.  You will be rewarded!