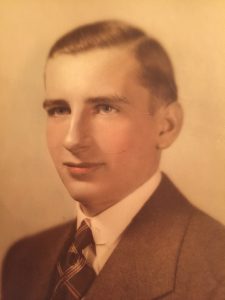 "War . . . What is it good for?"
In this episode of Alligator Preserves, Laurel shares another letter from her father from WWII Army training and talks about her recent experience at the U.S. Holocaust Memorial Museum. She ponder the question of human evolution and asks the question, "How?"
NOTE: Serious subject matter in part II of this episode.
Show Notes:
Letters from WWII, from Laurel's father at age 19
Military uniform changes, garrison caps
Army K.P. (kitchen patrol)
Army cooks
Peanut Butter fudge
Brainstorm on "War"
Old friends
Visit to the U.S. Holocaust Memorial Museum, description and blog post
Discussion on awareness of atrocities against humanity
Message to listeners
Encouragement to donate to the museum
Next episode: The Bataan Memorial Death March Marathon
Links:
Submit your books to the prestigious 2018 CIPA EVVY Awards. The website for more information is at cipabooks.com, and here's a reminder to submit your books before March 16th for early bird savings!
If you felt today's episode was valuable, please subscribe to Alligator Preserves on iTunes, Stitcher, or wherever you get your podcasts, and tell your friends about it! Please consider supporting Alligator Preserves on Patreon.  You will be rewarded!