COMING September 19th . . . a link to the Kickstarter campaign for the
2018 CALENDAR GIRLS OF LEADVILLE,
"Leadville Antiques: Uncovered"!
Order your historic, keepsake calendars through our Kickstarter campaign from September 19-October 19, 2017, and thank you for helping us fund this important philanthropic effort!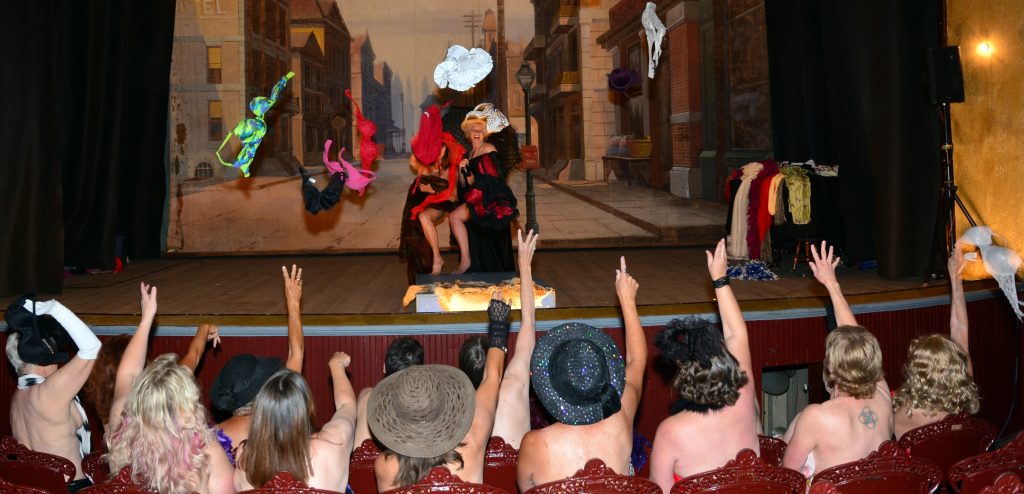 This lighthearted calendar is Leadville Literary League's first major project to promote local literary endeavors and the arts.
All net proceeds from sales of this calendar will be donated to the Tabor Opera House Preservation Foundation to save and restore this designated National Treasure, a beautiful 1800s Opera House.
Preview a little glimpse of what we're doing and why in this video trailer created by Karen Onderdonk, owner of Indigo Media Arts, and get ready to order soon! Calendar Girls Video Trailer