Are you (or do you know) a middle, high, or home school teacher? If so, I'd love for you to check out a new user-friendly classroom resource with the added bonus of motivating students to do their best work for a chance–a very good chance!–to see their work published in an anthology!
Hai CLASS ku provides 90 haiku "starters" (a full semester of warm-ups, prompts, potential homework assignments, substitute teacher lessons), and it's only $5.75.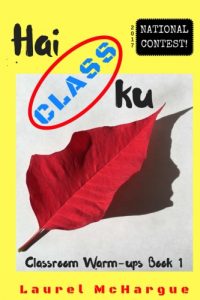 Check out this Press Release for more details, or contact me directly.
Let's have some fun with this!