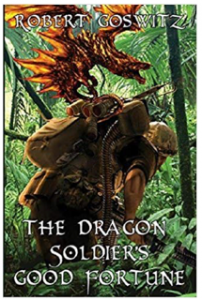 In this episode, author Robert Goswitz takes us to Vietnam with Private Ed Lansky in 1971.
I interview Robert Goswitz about his debut novel–The Dragon Soldier's Good Fortune–a unique account of a young new draftee's first tour in Vietnam . . . with a mystical twist!
Watch our Visit Here:
"Listen Only" Here:
Show Notes with Links:
Robert introduces himself and admits the main character, Lansky,

Author Robert Goswitz

is based on his own experience in Vietnam.

Robert explains why he wrote this book and why it took him "this long" to write it.
Military Writers Society of America coach Kathleen Rogers, and his agent Jeanie Loiacono of the Loiacono Literary Agency.
Writing tips for authors trying to hone their skills
He talks about the racial divide in America in the '60s and '70s and how the same issues arose in Vietnam, though the dynamics

The author in Vietnam, 1971

between races disappeared in "the bush."

The irony of Robert's Americal Award
Nixon and his promise to bring the troops home
Stars and Stripes Magazine
Names in "The Dragon Soldier's Good Fortune" and characters (like "Chief" based on real people)
Importance of "setting" in books
Reading as a writer
Loneliness and psychological conditions associated with being in

Photo taken by the author in Vietnam, 1971

a foreign environment

Dragon as good luck in Vietnam
the 195th Infantry Brigade
Robert reads a passage from his novel
Humor, even in harshest situations
Lansky's (and Robert's) evolution as a soldier
The tiger scene and ceremony
How Robert chose to end the book, and what's next
Shout-outs to those who helped him complete this project

Another photo of the author as a soldier in Vietnam, 1971

Link to Robert's Amazon Author Page

Robert's email: rgoswitz@me.com
More Links:
If you enjoy my podcasts, you might enjoy my books!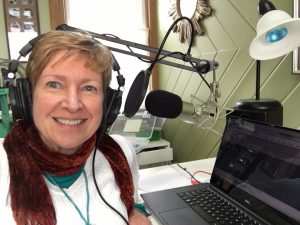 If you enjoyed this episode and others, please subscribe to Alligator Preserves on iTunes, Stitcher, or wherever you get your podcasts, and tell your friends about it! I'd love it if you "liked" the episodes you listen to, and I'd love it even more if you'd post a quick comment!
Please support Alligator Preserves on Patreon.  You will be rewarded!