Today's the first day of SPRING! It's the perfect time to do that cleaning and get those taxes prepped, and the perfect time to take a look at how you're spending your pocket change.
Consider that most people spend far more money each day on dining out than they spend each week (or month, even) on purchasing books. As an author, I can assure you that we who publish spend far more time creating the stories, adventures, poems, dramas, and lusty tales you enjoy than your local cafe spends on "creating" your sandwich.
So swallow that last bite of mayo-drenched sammich and buy a book. Please.
I'd like to suggest this one: Journey Home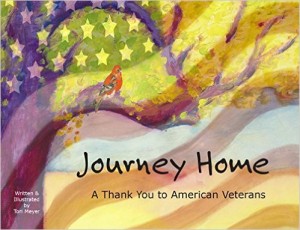 I met Tori Meyer this weekend at a CIPA conference and was blown away by the beauty of her creation, the proceeds of which will go to honor American Veterans. I just bought two. You should too.