I am excited to be offering a scholarship to a deserving high school student in 2014 using 100% of the profits from the sale of my novel "Miss?"
Please consider purchasing my book for yourself or as a gift (or both). With the purchase of a paperback, you will also get a free Kindle download!
I hope to make my scholarship one that students will be delighted to receive. Please help me to achieve this goal!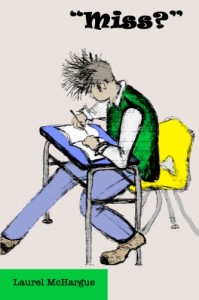 http://www.amazon.com/Miss-Laurel-McHargue/dp/1493647709/ref=sr_1_1?s=books&ie=UTF8&qid=1385482700&sr=1-1&keywords=laurel+mchargue