Award-winning author Linda (L.V.) Ditchkus has a series you'll want to read!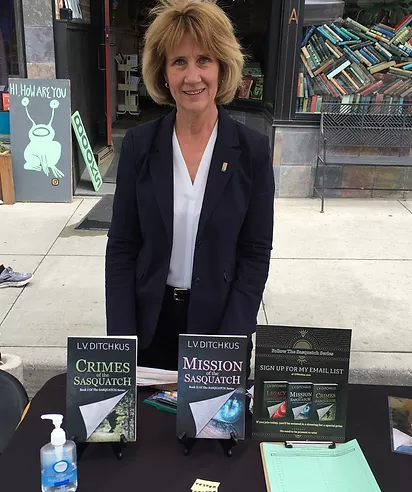 Show Notes with Links!
Author Linda (L.V.) Ditchkus tells us a bit about herself before I ask her questions about her unique 4-book Sasquatch Series!
She hosts the CCWE writing critique group.
Linda gives listeners her "elevator pitch" for the series, a brief and compelling sales pitch.
Her series won the CAL 1st place for science fiction!
She tells us how the idea of writing a sci-fi novel about Sasquatches captured her Muse and why she set the story in Salida, CO.
She talks about how the Sasquatch community she envisions (authors of fiction get to make their own decisions about this) differs from how most people might view them.
Linda introduces us to her main characters and talks about how she was inspired to include them.
Her delightful settings are sometimes influenced by her world travels and adventures with her husband.
She talks about cultural differences one might find in a Sasquatch community, and how when an author is worldbuilding, there are many more things to consider and plan.
Will she continue after book 4? Listen/watch and hear her answer!
The Girl with the Dragon Tattoo author Stieg Larsson influenced her series.
She talks about the importance of reading a lot, and highly recommends Steel Guardian by Cameron Coral.
Linda is working on a new sci-fi, and she will pitch it at this year's RMFW Conference.
We talk about Andy Weir's work and how he crafts his novels. We would welcome Andy to visit our writing group in Salida!
She offers some wonderful advice to budding and established authors!
She also has a short story published in this year's competitive RMFW Anthology! That and all of her books are/will be available on Amazon here: L.V. Ditchkus
Here's Linda's website, where you can sign up for updates!
If you're in Salida, stop by Salida Books on F Street to find Linda's books!
Laurel Stuff: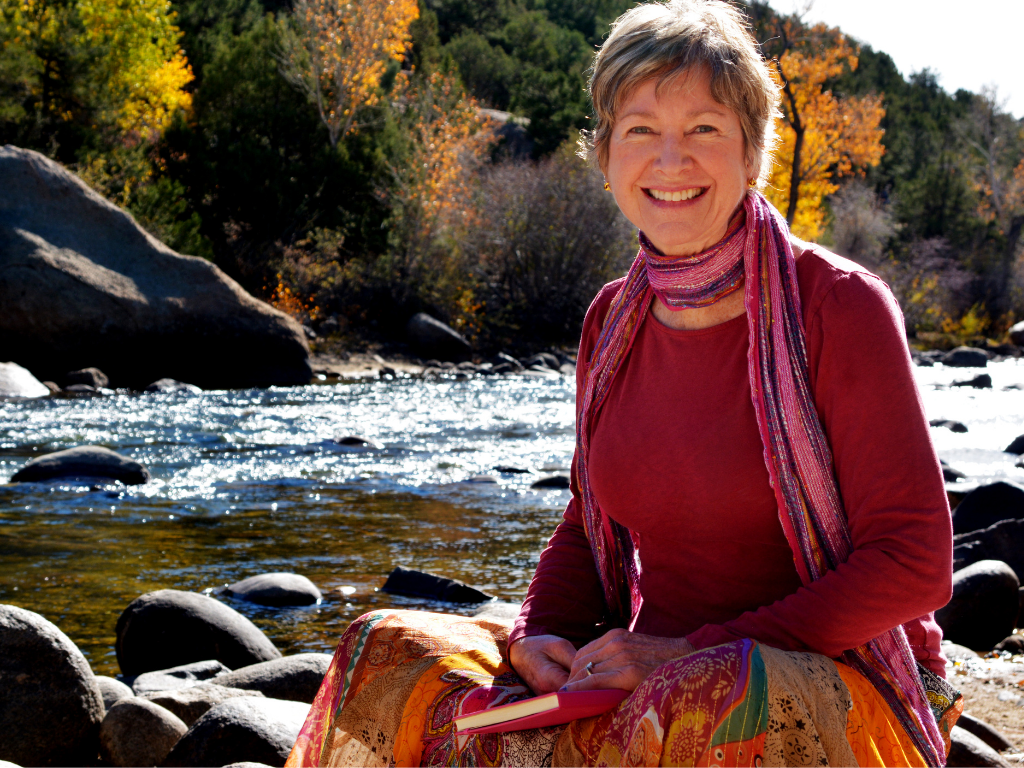 Find my other work here!
Please subscribe to Alligator Preserves on iTunes, Stitcher, or wherever you get your podcasts, and tell your friends about it! I'd love it if you "liked" the episodes you listen to, and I'd love it even more if you'd post a quick comment!